Radio Musik-Flatrate

Who's Online
Zur Zeit sind 42 Gäste und 0 Mitglied(er) online.
Sie sind ein anonymer Besucher. Sie können sich hier anmelden und dann viele kostenlose Features dieser Seite nutzen!

Online - Werbung

Haupt - Menü

Kostenlose Online-Games

Terminkalender

Seiten - Infos

Ciao-Bella-Fans.de WebTips

Artikel zu Themen aus Rock & Pop
Diese Artikelübersicht steht nur auf der Starseite zur Verfügung!

Online WEB Tipps



PR-Gateway: Köln, 24. Januar 2017. Seitenstark unterstützt Betreiber von Internetseiten für Erwachsene und für Kinder beim Thema Datenschutz: Anlässlich des Europäischen Datenschutztages am 28. Januar stellt das Projekt "Wir machen Kinderseiten" zehn kostenlose Mustertexte zur Verfügung.

Was muss bei Gewinnspielen und Empfehlungsfunktionen in puncto Datenschutz beachtet werden? Welche Einwilligungserklärungen sind für Mitmach-Angebote wie Chats oder Foren notwendig? Die


PR-Gateway: Dunkelheit und Kälte machen vielen Menschen im Winter zu schaffen und sorgen dafür, dass unsere Stimmung in den Keller fällt. Seit langem ist bekannt, dass fehlendes Licht eine der Hauptursachen für den Winterblues darstellt.

Der Lichtmangel während der Wintermonate sorgt dafür, dass in unserem Körper vermehrt Melatonin gebildet wird und die körpereigene Produktion von Serotonin zurückgeht. Melatonin entsteht in der Zirbeldrüse des Zwischenhirns und wird auch als "Schlafhormon" ...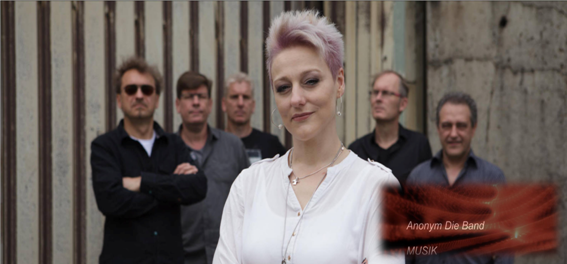 anonymdieband: ANONYM erzählt poetisch in "Lichtgeschwindigkeit" die Geschichten verlorener Beziehungen Anonym ist die aus Bottrop stammende Band mit den Supportauftritten vor Herbert Grönemeyer und Geier Sturzflug sicherlich nicht mehr. Als mehrfacher 3-maliger Wochensieger des WDR2 – Radio-Song-Wettbewerbes machten Sie sich regional und überregional ebenso einen Namen. In den nächsten Wochen werden sie wieder mit dem Remix des Songs "Musik" bei WDR 2 zu hören sein. Der Song steht ab so ...


PR-Gateway: Drunken Swallows auf Deutschlandtournee in 2017

Drunken Swallows to be continued Tour 2017

"Die Flügel ausgebreitet, kopfüber ins Glück!"

Nachdem im Februar 2016 das Album "Im Sturzflug durch die Republik" erschien, sich im gesamten Land, selbst über die Grenzen hinaus gut verkaufte, begaben sich die vier Schwalben als Support-Band auf große Tour. Neun große Hallen und Clubs, in den großen Städten des Landes wurden standesgemäß abgerissen und die Punkrocker hinte ...


PR-Gateway: Die neue Ausstellung "Louder than words: Rock, Power and Politics" im Newseum zeigt den Einfluss bekannter Songs auf die Gesellschaft und präsentiert beeindruckende Relikte bekannter Idole.

Die Songs von Jimi Hendrix, James Brown, John Lennon und anderen Musiklegenden waren viel mehr als nur musikalische Hits ihrer Zeit. Ihre Lieder bewegten die Menschen und wurden zu Hymnen einer Protestbewegung gegen Rassismus, den Vietnamkrieg und für die Einhaltung der Menschenrechte. Welche ...


PR-Gateway: Noch gilt die junge Hamburger Band um die charismatische Frontfrau Jen als Geheimtipp. Mit ihren einzigartigen Songs, der powervollen Live-Show und nicht zuletzt durch Jen"s charmante Art, das Publikum zu verzaubern, konnten sich BIEST schnell eine Fangemeinde erobern. BIEST"s Sound ist eine Mischung aus Alternative, Metal und Pop-Rock, gepaart mit deutschsprachigem Gesang und einer sexy Hamburger Attitüde, wie man z.B. in ihrem Video zur Single "Seelenräuber" sehen kann.

Im Frü ...


PR-Gateway: Für alle Bluesfans hierzulande gibt es eine gute Nachricht: Die Schweizer Bluesband "The Blues Mystery" ist auf dem Weg, Deutschland zu erobern.

Die Ende 2009 gegründete Blues-Band um den elsässischen Sänger Willy Matt punktet mit einem modernen fetzigen Blues, der rockt. Die gitarrenlastigen Songs aus der Ideenschmiede von ihm, seinem Freund aus Kindheitstagen, dem Gitarristen Irenee Pralong, dem Schweizer Schlagzeuger Gege Bonvin sowie des Bassisten Walter Thut grooven und bes ...


PR-Gateway: Alessandro Quarta 5et Astor-Tour-2017

Alessandro Quarta 5et Astor-Tour-2017 - Quarta interpretiert Piazzolla

Der italienische Violinist Alessandro Quarta und seine Band verführen zum unterhaltsamen

Zuhören, nehmen den Zuhörer mit auf eine Reise durch zeitlose Rhythmen und Kompositionen.

Der charismatische "Teufelsgeiger" kommt 2017 auf Tour durch Bayern!

Pure Leidenschaft an und mit der Geige an ausgewählten, exklusiven Plätzen wird das Publ ...


PR-Gateway: Mit "The Sound of Silence" & "Diesen Apres Ski".

(Frankfurt / Innsbruck Januar 2017) Es ist die 9. Winter-Live-Tournee von Antonia aus Tirol. Sie beginnt im Januar 2017 und endet Ende März nach über 60 Live Shows innerhalb dieser 3 Monate. Im letzten Jahr erreichte die Sängerin bei ihrer Wintertour einen Besucherrekord von rund 280.000 begeisterten Fans.

Hitverdächtig, zwei aktuelle Neuerscheinungen zur Tour "The Sound of Silence" und "Diesen Apres Ski".

Mit im Gep ...


SWR-PR: Britische Fluggesellschaft bietet Tarife ab € 59 one way auf dem europäischen Streckennetz

München / East Midlands Airport, 03. Januar 2017 – Hochsaison für Kurztrips. Städte wie beispielsweise Bristol, Southampton, Norrköping, Brünn oder Rotterdam bieten willkommene Abwechslung den Winter Blues hinter sich zulassen. In der Zeit vom 3. bis 15. Januar 2017 können Passagiere den Sondertarif ab € 59 one way bei bmi regional buchen. Die Fluggesellschaft steht für Qualität, P ...