Radio Musik-Flatrate

Who's Online
Zur Zeit sind 48 Gäste und 0 Mitglied(er) online.
Sie sind ein anonymer Besucher. Sie können sich hier anmelden und dann viele kostenlose Features dieser Seite nutzen!

Online - Werbung

Haupt - Menü

Kostenlose Online-Games

Terminkalender

Seiten - Infos

Ciao-Bella-Fans.de WebTips

Online WEB Tipps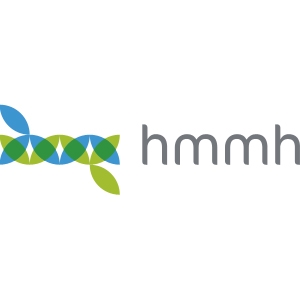 Freie-PresseMitteilungen.de: Bremen, 11. Oktober 2010 - hmmh, Agentur für Digital Commerce und Brand Communication, gewinnt den Online-Etat der apriori Textilvertriebs GmbH.

"Die langjährige Erfahrung und die umfassende Kompetenz von hmmh hat uns überzeugt. Die Agentur steht uns im gesamten Prozess als Partner zur Seite: Von der markenstrategischen Konzeption über die Gestaltung und technische Umsetzung bis hin zur begleitenden Online-Marketingkampagne", so Dr. Thomas Kleinhenz, Geschäftsführer der apriori ...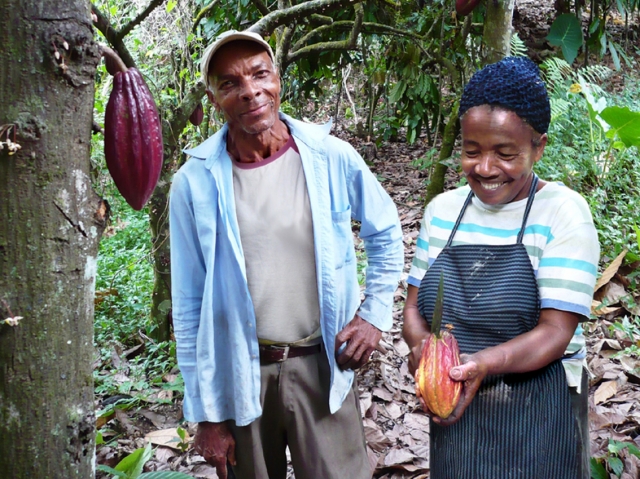 Freie-PresseMitteilungen.de: Hersteller und Verbraucher in der Verantwortung

Wie aktuelle Medienberichte erneut zeigen, werden in manchen Regionen Westafrikas Kinder nach wie vor wie Sklaven gehandelt. Ohne Lohn, mangelernährt und krank von Pestiziden arbeiten 10 bis 14-jährige Kinder auf Kakaoplantagen, von denen viele internationale Schokoladenhersteller ihren Kakao beziehen. Die Produzenten von Bio- und Fairtrade Schokolade handeln verantwortlicher.

Die zur Schokoladenherstellung benötigte Kakaofr ...


Freie-PresseMitteilungen.de: Auf einem Flug nach Irland wird ein Passagier oft von Anglern, Wanderern oder Segelfreunden begleitet, aber immer mehr auch von Mountainbikern, die ihren Flug mit einem entsprechenden Fahrrad im Gepäck antreten. Traten früher eher kulturinteressierte Reisende einen Flug nach Irland an, hat sich dies sehr verändert, Naturfreunde und Sportler geben heute den Ton an. Dies wurde vor allem auch durch die sog. Billigflüge möglich, die heute in einigen Städten Irlands landen. Am bequemsten je ...

OpenPr.de: Mit "Libido Cowboys" legen die goJA moon ROCKAH ihre dritte und bislang ausgereifteste Platte vor. Unterkühlte elektronische Pulsschläge, ein Flirt mit dem Post Punk, flirrende Gitarrenwände und große Melodien.
Die 10 Songs auf "Libido Cowboys" sind bunt und schrill, auch wenn sich auf einige Lieder die Melancholie wie ein leichter Nebel legt. Eine tiefe Stimme entführt Dich unter die Dusche, in die Untiefen eines tropischen Dschungels oder in die Ecken einsamer ...

dangi: 200 Jahre Oktoberfest! Ein mehr als guter Grund, zünftig zu feiern: Ab dem 18. September treffen sich wieder Millionen von Menschen aus aller Welt auf der Münchner Theresienwiese, um die größte Sause des Planeten zu genießen. Bis zum 4. Oktober können Lederhosen ausgepackt und stilechte Dirndls angepasst werden, und dann geht es Moaß um Moaß um eine gute Zeit. Natürlich gehören nicht nur meterlange Holztische, vollgefüllte Biergläser und Blaskapellen dazu: Das Oktoberfest hat längst mo ...

PR-Gateway: 70er-Jahre Rockmusik begeisterte. "Riders on the Strom" von den Doors auf Platz 1. Nächste Musicland-Paryt am 28. Mai 2011 beim Kulturverein LiF.T. in Restrup.

Die Veranstalter der Top Ten Wahl der Rockmusik-Klassiker aus den 70er Jahren geben die Hitliste bekannt: 1.The Doors "Riders on the Storm", 2.Jimi Hendrix, "Hey Joe", 3. Rolling Stones "Sympathy for the Devil", 4. Golden Earring "Radar Love", 5. Manfred Mann"s Earth Band, "Father of Day,Father of Night", 6.Eric Burdon, " ...

PR-Gateway: Unbändige Kraft und unfassbare Energie, das sind die Kernelemente des Motorsports und der Rockmusik.

Diesen so faszinierenden Power-Mix haben ELA, J.R. Blackmore und Tony Carey musikalisch so konsequent umgesetzt wie noch kein anderer Künstler zuvor. Sie gründeten ihr eigenes Rennteam: EBC ROXX. Nach der im März 2010 veröffentlichten Single "Silver Arrows" folgt jetzt ein komplettes Album des neuen Bandprojekts mit 12 Vollgas-Songs: "Winners". Ab 17. September 2010 ist "Winners" ...

PR-Gateway: SOUND GENERATION aus Binsfeld rocken seit 40 Jahren so manche Bühne

Am 31. Oktober 2010 um 20 Uhr findet in der Bürgerhalle von Frauwüllesheim ein seltenes Ereignis statt: Die Band SOUND GENERATION feiert - fast in ursprünglicher Besetzung - ihren 40. Gründungstag. Fotos aus dem Jahr 1970, damals hieß die Band noch "New Generation", zeigen die Mitglieder im zarten Alter zwischen 12 und 15 Jahren. Am 31. Oktober rockt nun - zwangsläufig - die Generation 50plus die Bühne und das s ...


tourtickets: Sie sind endlich wieder zurück auf den deutschen Bühnen: Die Deftones, einer der einflussreichsten und kreativsten Rock-Acts der vergangenen zwei Jahrzehnte, haben seit ihrem letzten Studioalbum "Saturday Night Wrist" (2006) nicht viel von sich hören und sehen lassen. Das soll sich nun ändern. Im November und Dezember 2010 stehen im Rahmen der Deftones Tour 2010 in Deutschland insgesamt vier Konzerte der kalifornischen Band auf dem Tourprogramm. Das Auftaktkonzert wird am 21.11.2010 i ...

PR-Gateway: Sommer, Sonne, Biker-Feeling - beim ROCK THE BEACH Festival am Playa Paradiso City Beach in Berlin, präsentiert von star fm, kommen am 4. September nicht nur Harleyfans voll auf ihre Kosten.

Chromglänzende Maschinen, Girls in Hotpants, extracoole Typen und amtlicher
Rocksound lassen den Playa Paradiso City Beach beben.

Tagsüber steppt der Bär: Die Biker präsentieren ihre heißen Öfen, nebenan wagt die gelenkige Schlangenfrau ein Tänzchen und auf der Bühne zeigt ein Fe ...